Living with Your Dog
---
A Word About Puppies:       Spring has arrived. Soon lots of people will be purchasing puppies, possibly for the first time. Please, please, please avoid getting your puppy from a puppy milI. Many people do not know that in our area Lancaster, Pennsylvania and the surrounding towns are a huge puppy mill area. Mill […]
Read More....
---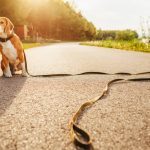 I get stressed out each time I see an announcement for LOST DOG on Pawboost Alert. I would love to know how and why so many of these dogs are running away and getting lost. I thought it might be a good idea to discuss how to PREVENT this from happening. Keep in mind though […]
Read More....
---
As a dog trainer, I'm always reminding my clients about the importance of exercising their dogs. But physical exercise alone isn't always quite enough, especially with breeds such as the Border Collie or Australian Shepherd, or  Jack Russell Terrier. Retrievers and Terrier breeds come with with their own batteries that are on the charger all […]
Read More....
---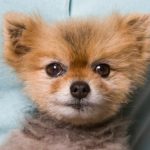 Do you live with a toy dog? Toy dogs are classified as being 20 pounds or less. I have some helpful hints for you if you're raising a little dog and you want to have a happy and healthy, well adjusted companion pet. First, keep in mind that a little dog views the world much […]
Read More....
---
                                         This picture is of "Gino" DeCarlo. He is a very tired & happy 6 month-old Boxer who just had lots of mental stimulation. He wants you to know that A TIRED DOG IS A GOOD DOG! […]
Read More....
---
All dogs are capable of biting. Aggression is normal canine behavior. What provokes a dog to bite depends on his genetic makeup and what he's learned will work for him. Aggression is not curable. However, with behavior modification training, and sometimes with medication, we may be able to raise the dog's bite threshold so that […]
Read More....
---
Avoid "humanizing" your dog (known as "anthropomorphism," which means giving human qualities to animals)! Your dog is not a human child wearing a furry suit. He's a dog, and behaves like a dog. He doesn't do things out of spite, he doesn't get jealous, and he doesn't choose not to listen to you. Dogs do […]
Read More....
---
This article addresses shy/fearful dogs, but not dogs that will automatically go into attack mode at the sight of a stranger! If you live with a dog who displays this behavior, we will use other methods to re-socialize him, including using a muzzle. We humans often exacerbate our dogs' behavior problems. One thing that most […]
Read More....
---
A dog is a dog, not a human child. A dog has no morals and doesn't recognize right from wrong. A dog sees a young child as a "littermate" not a leader. Both dog and child need constant supervision when they're together! Do not expect your dog to tolerate childish behaviors that cause pain and/or […]
Read More....
---
"Go Wild & Freeze" This is a game that is all about having a great time, but teaching your dog that he MUST remain in control of himself. You will also enjoy this game because you can now act like a total idiot with your dog and this dog trainer won't even raise an eyebrow […]
Read More....
---