Uncategorized
---
How often have you heard someone advise you to "Just let them work it out themselves when your dogs get into fights at home!" I'm here to strongly advise you NOT to take that advise from anyone, even well-meaning relatives, friends, or neighbors. People mean well when giving advice, they really do. But… here are […]
Read More....
---
When dogs guard stuff (e.g., their food, bones, toys, crates, sticks, their humans, trash and other items they steal, etc.), the term professionals use is "Resource Guarding." They are guarding what THEY think is a valuable, prized resource and they don't want anyone to even try to take it away from them. Resource Guarding is […]
Read More....
---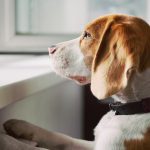 While we are all experiencing "house arrest," we are all spending a lot more time with our dogs. They are so happy and, of course, we love being with them all day. But I am really worried! It is so important for every pet parent to try and replicate some schedule of departure every day. […]
Read More....
---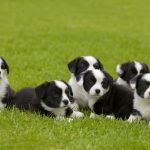 It's March 7th, 2020 already! Thankfully, we're headed to spring and some really nice weather. This is the beginning of "puppy season." So I figured I would offer some important advice for those of you who either have already purchased/adopted a puppy or you're in the process of deciding whether you want a puppy or […]
Read More....
---
JUMPING FOR GREETINGS – Pups learn to jump up when they're in the litter. They jump up to elicit food from their dams by licking at their mouths. They learn very early that jumping up gains attention. When they leave the litter, they learn that jumping up on us also gains attention. BUT… any attention they get […]
Read More....
---
LOST DOGS I can't tell you how upset I get each time I see a PawBoost Alert that a dog is lost. Recently, there have been a few that have been lost for at least 2 days or more. I want to give all of my readers just a little advice on how to prevent […]
Read More....
---
A Word About Puppies:       Spring has arrived. Soon lots of people will be purchasing puppies, possibly for the first time. Please, please, please avoid getting your puppy from a puppy milI. Many people do not know that in our area Lancaster, Pennsylvania and the surrounding towns are a huge puppy mill area. Mill […]
Read More....
---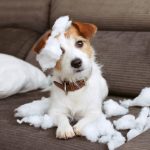 KEEP YOUR SEPARATION-ANXIOUS (OR BORED DOGS) BUSY WHEN YOU'RE NOT HOME Click on these links to get some really wonderful ideas to keep dogs busy, calm, and especially mentally stimulated: Make your dog tired BEFORE you leave by playing with these toys: https://video.search.yahoo.com/search/video?fr=mcafee&p=videos+of+dogs+playing+with+a+flirt+pole#id=1&vid=340cb13de9fa62081ac60de60627cf81&action=click HurriK9 Ring Launcher + 3 Standard Rings Keep your dog calm by […]
Read More....
---
"NO JUMPING!" Jumping up on people is an attention-seeking behavior. So telling your dog, "no jumping" is actually reinforcing the behavior because… you're giving the dog attention by speaking to him or grabbing  his collar to pull him down. Jumping on the Family If your dog jumps up on you and your family, everyone should […]
Read More....
---
Christmas Puppies: For those of you who are planning to purchase puppies this coming holiday season, please give this idea a lot of thought before you make that final decision. Puppies are a lot of work! Ask yourself if you will have the time to devote to this new baby in order to get him […]
Read More....
---