Dog-Related Links
---
Turid Rugaas, a Norwegian trainer and behaviorist has been studying dogs for well over 25 years. She has done incredible research on how dogs communicate with other dogs, and also how they also attempt to communicate with us. If you want to get better acquainted with how dogs definitely communicate their feelings, please click on […]
Read More....
---
If you need to find a trainer or behavior consultant outside of the southern New Jersey area, you can click on the links below. Do your research! Do not hire the first person you speak to. Ask these professionals what methods of training and behavior modification they use and avoid hiring anyone who uses aversive […]
Read More....
---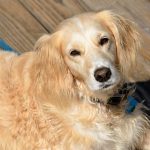 The following is my recommended list of books on this subject; all of these books are available at . Culture Clash by Jean Donaldson Don't Shoot the Dog by Karen Pryor Aggression in Dogs: Practical Management, Prevention & Behaviour Modification by Brenda Aloff Canine Aggression Workbook by James O'Heare Cautious Canine by Dr. Patricia […]
Read More....
---
Renee & Karen give out lots of very fun ideas on how to provide mentally challenging activities to keep terriers, hunting dogs and working dogs happy and active doing appropriate things vs. destruction, stealing and other bad behaviors that are caused by boredom. The two links here are Renee's favorite boredom-busting toys: www.petproductadvisor.com (click on Toys, and […]
Read More....
---
Susan Bulanda, expert trainer and behavioral expert, discusses how to live with a dog who has an intense desire to have a job. Many people mistakenly purchase puppies who are bred specifically for work, such as protection, herding and hunting breeds. People may have wanted a companion pet and soon realize their dog is incredibly […]
Read More....
---
Dr. Sally Foote, veterinary behaviorist from Tuscola, Ill. Talks to Renee and Karen about how she's rehabilitating her dog Bella, who is very reactive to seeing men and other dogs. She also discusses how Royal Canin's food, "CALM" is helping to keep her dog much calmer during this process. If you want to read Dr. […]
Read More....
---
Karen and Renee talk to noted expert on dog and cat nutrition, Tracie Hotchner. Tracie was such an interesting guest and we give this show a ***** rating!  To learn more about canine nutrition, read Tracie's book, The Dog Bible, and listen to her radio programs,  Dog Talk at: http://www.traciehotchner.com/dt/ and Cat Chat at: http://www.traciehotchner.com/cc/ Click here to […]
Read More....
---
Karen and Renee interview veterinarian, Dr. Tammy Anderson, who is also very knowledgeable about behavior.  Dr. Anderson talks about how she helps her clients open up so she can get a complete and detailed description of what medical issues the dog might have, and how that could possibly relate to their dog's change in behavior.  […]
Read More....
---
Melissa Berryman, former Animal Control Officer in Massachusetts and now a Dog Bite Consultant, talks about the reasons a Colorado TV news anchor was severely bitten by an Argentine Mastiff after the news woman tried to kiss his face. Watch this to see more. Melissa has written a book called "People Training for Good Dogs."  Her book […]
Read More....
---
Renee and Karen speak to noted Behaviorist, Susan Bulanda.  Sue has written a very heartwarming book which tells the story of 10 Holocaust survivors' and their pets who gave them comfort, suffered alongside them, and waited for their return. The name of the book is, "Faithful Friends."  These stories clearly show the strength of the […]
Read More....
---